Los Angeles, Calif. (December 10, 2018) – Commercial real estate firm, Kidder Mathews, announced it has recruited 21 top brokers plus staff and has opened its newest office in West L.A. The brokers, all West L.A. specialists, include commercial real estate veterans Darrell Levonian, who will head the office, Charles DeSantis, Tanel Harunzade, Kyle Gulock, Justin Mendelson, and Janet Neman who have all been named partner and executive vice presidents, and will be joined by 15 additional senior brokers. The new office is located on the 23rd floor of the South Tower of Watt Plaza, in Century City.
"Kidder Mathews was the obvious choice for our team with it's nearly 50 year rich history, highly entrepreneurial culture, extensive resources and reach across the West Coast," said Levonian.
The news follows quickly after last week's announcement that the firm opened a newly-built office in downtown L.A. on the 27th floor of the Figueroa at Wilshire Building. Twenty-two Kidder Mathews professionals relocated to the new office and were joined by a newly recruited team of four senior office brokers in the same week. The recruits include veteran office broker, John Anthony, Chris Steck, Chris Giordano, and George Crawford.
Just this October, the firm also announced it had opened a new Tri-Cities/Glendale office and recruited a team of five local brokers including veteran office brokers Bill Boyd and Linda Lee. In August, the firm celebrated the grand opening of their new El Segundo office, led by Marc Bonando and kicked off with the addition of expert industrial team, Luke Staubitz, Harvey Beesen, and Andrew Dilfer.
"To thrive in today's rapidly changing environment, any successful real estate firm must demonstrate publicly they are willing to innovate, invest in their people, technology, developing client relationships, marketing, and the list goes on. Our rapid expansion across the L.A. market showcases this continued mindset and commitment," said Robert Thornburgh, SIOR, CCIM, Kidder Mathews' executive vice president of brokerage.
Kidder Mathews is the fastest growing independently owned commercial real estate firm on the West Coast, with over 750 real estate professionals and staff in 21 offices in Washington, Oregon, California, Arizona, and Nevada. As part of its aggressive West Coast growth strategy, the Seattle-based firm opened its office in San Diego three years ago and has continued to expand their operations throughout Southern California. The West L.A. office is the firms' eight location in Southern California and the fourth to open this year.
Kidder Mathews attributes its fast-growing success to its unique platform, and to the national trend of consolidation in the commercial real estate industry among publicly held firms, which is typically not favorable to professional service providers. Kidder Mathews is a privately held firm that is known for its strong marketing and research support, a streamlined management structure, opportunity for equity for its professionals, and a commission structure that is considerably more favorable to its brokers than its competitors. Due to the attractive culture, the firm boasts 43 Best Places to Work Awards in multiple publications in California, Washington, and Oregon.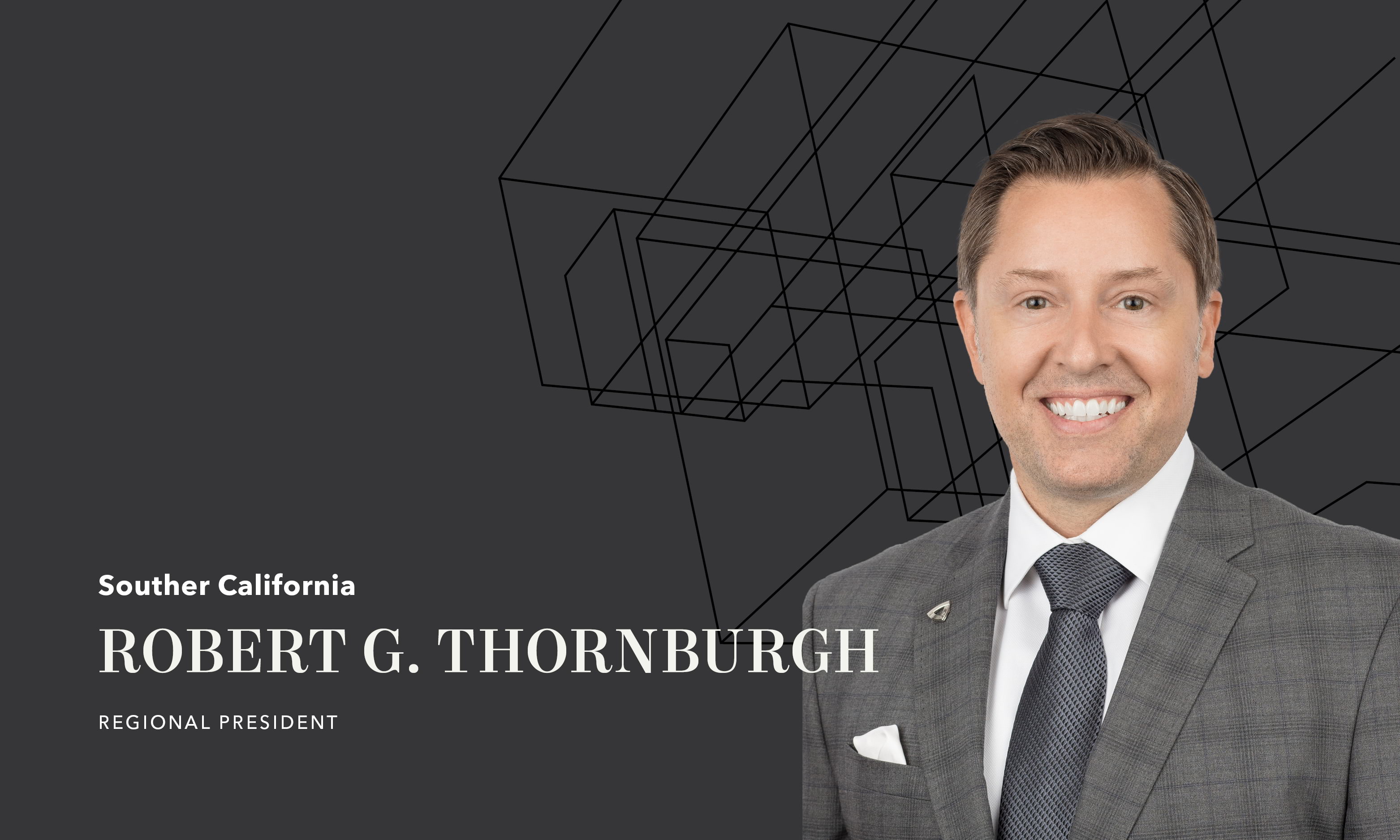 About Kidder Mathews
Kidder Mathews is the largest independently owned commercial real estate firm on the West Coast, with over 750 real estate professionals and staff in 21 offices in Washington, Oregon, California, Nevada, and Arizona. Kidder Mathews offers a complete range of brokerage, appraisal, property management, consulting, project & construction management, and debt & equity finance services for all property types. The firm performs $7 billion in transactions, manages over 50 million square feet of space, and conducts over 1,500 appraisals annually. For more information, visit kiddermathews.com.