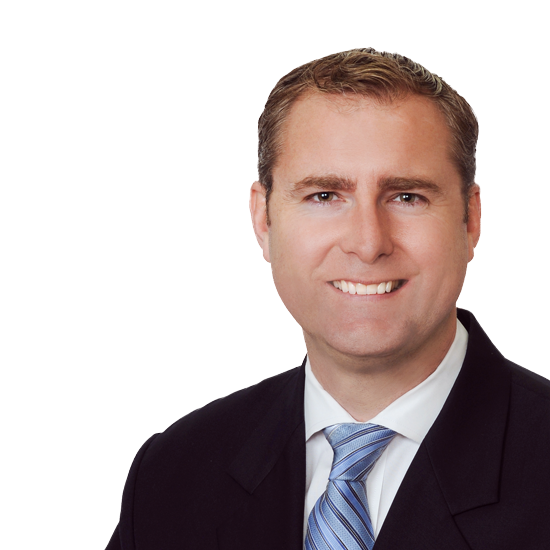 Seattle, WA
Dan Swanson
Executive Vice President | Shareholder
About
Dan Swanson specializes in the sale of multifamily assets and development sites primarily located in core Seattle markets. In the past 36 months, Dan has closed 48 transactions worth over $311 million. Dan focuses on the exclusive representation of owners in dispositions, of selected buyers in property acquisitions, and 1031 exchanges. Consultation services are also provided for asset valuation, as well as cash flow and alternative investment analyses.
Dan graduated from the Washington State University Honors College with a B.A. in business administration. He also has a dual emphasis in accounting and finance.
Starting in 2000, Dan bought and sold a handful of properties, beginning with fourplexes and single-family residences. He completed 1031 exchanges into his current properties. The assets include an apartment building on Capitol Hill and a mixed-use building in the Central District, which are both professionally managed. He has been a member of RHA since 2000.
In 2004, Dan married Alexandra Larson, a lifelong Seattle resident and Gonzaga graduate. They moved from the Bryant neighborhood near the University of Washington to the Capitol Hill neighborhood where they are raising their three sons, aged eight, eleven, and fourteen. In his free time Dan likes to spend time with his family enjoying the city and all it offers.
4,697
Units Sold
$931.8M
TOTAL SALES VOLUME
337
Total Transactions
During the transaction, you were readily available, listened patiently, responded quickly and provided thorough and thoughtful feedback, suggestions and guidance on all aspects of the transaction. Your knowledge of the buildings, conditions and market trends of the immediate and surrounding marketplace provided an accurate and able sense for underwriting that is rare for the typical sales professional. Your initial underwriting was an essential component in directing and facilitating the transaction into a successful closing.
There were many challenges with the transaction that arose during the process. But your hard work and skilled communication allowed us to resolve problems quickly and contributed the transaction to close ahead of schedule.
I look forward to working with you on future transactions. I recommend you without hesitation to any potential clients considering a sale or purchase of an investment in real estate.
Recently a neighbor of mine, working for a local bank, came to me asking for referrals for a listing agent. I recommended several brokers in the market including CB Commercial, Hendricks Partners and Colliers International. I specifically recommended Mr. Swanson as I knew the tenacity he would bring to the assignment. Dan received the assignment and through tremendous effort beyond what my neighbor or I expected was able to execute the successful sale of the property.
As a buyer, I work with Dan as he is an excellent communicator and has access to some of the best inventory of any agent in the market. He tells me the facts behind the opportunity in a straight forward manner and he does not waste my time or his. I make offers on his projects as I know they are deliverable, wellpackaged and he works with motivated clients. In addition, his underwriting is sound and reliable, and his loan and insurance quotes are achievable in the market. In the future I will continue to work on properties Dan brings me and my companies to acquire.
As 10 year owners of the property, we have invested a lot of effort and money into the project. We truly appreciate your commitment of time, patience and attention to detail in advising us on pricing, creating the marketing package and exposing the property to the market.
In a challenging real estate market, you both produced multiple offers, one of which was an all cash buyer in a 1031 Exchange. Through the escrow with your backup offers, low bids on works the buyer wanted to perform after transition, as well as staying on top of the financing, provided negotiating leverage and assisted in a smooth closing.
Thanks again to you both, we were able to accomplish our goals and move onto the next chapter in our investments. Please do not hesitate to use me as a client reference.
I listed the property with Dan in early 2008 and within thirty days Dan presented me with an offer. After a week of negotiations, we were able to arrive at a purchase price that was very close to the list price.
The transaction was not contingent upon financing but a few days before the feasibility period expired, the buyer requested an extension on the closing date. As the credit markets began to deteriorate, I became very concerned that the buyer would not be able to perform.
As we negotiated the extension of the closing date, the feasibility period expired and the buyer fell out of contract during the middle of the negotiations. Dan sensed I was becoming impatient with a buyer that clearly did not have their financing in order.
Dan immediately went out and found another offer. This forced the original buyer to double the earnest money equal to ten percent of the sales price and pay more than the original list price. I would like to thank Dan for his integrity and continued representation when faced with a difficult situation.
Four siblings and I worked with Dan earlier this year as our listing agent on a 14- unit apartment building in North Seattle. We owned the building as a family limited liability company. I was one of the managing members, directly involved in the choice of Dan as our listing agent and the primary contact through closing.
We initially interviewed Dan as the result of his consistent and quality marketing materials over the years to multi-family building owners. In subsequent meetings, I was impressed with Dan's knowledge of the Seattle area marketplace, as well as the quality and thoroughness of his market analysis and presentation materials.
Throughout the process — pre-listing, active marketing and pre-closing monitoring and follow-up — Dan was always timely and responsive to every need that arose. He delivered on his marketing plan, was instrumental in the securing of seven offers and worked diligently to ensure the first offer chosen was the one that closed.
Mr. Swanson, like many brokers, checks in with me periodically to see what type of properties we are seeking for our portfolios...Even in these brief conversations, Mr. Swanson comes across as a person who is respectful of my time, not aggressive; his follow-up questions demonstrate to me that he is a good listener and creative in trying to help SHA reach its acquisition goals. Mr. Swanson appears to personally know a lot of investors as well as the transaction history of properties in the area. I found his knowledge of the market and his contacts very useful to SHA.
I would certainly enter into another property transaction with Mr. Swanson based on my experience leading up to the closing of Northgate View. The fact that SHA is a public entity with a lot of people (i.e. department heads, board members, City of Seattle elected officials and taxpayers) to account to for its acquisitions, it is important that we not be rushed into acquiring properties that serve less than the goals we aspire to achieve. I never doubted that he had SHA's best interests in mind as we navigated through this transaction. Mr. Swanson's integrity, communication, ability to listen to our needs and then move forward with us on this transaction was nothing short of wonderful service.
Mr. Swanson initially helped to consult in the selling of an older duplex in the Ballard area that was positioned well for redevelopment. Here we were able to achieve a sale value well above our expectations and the market-supported comparable sales. We then worked with Dan to acquire an off-market six-unit apartment building in downtown Ballard, where we again exceeded expectations and finalized a purchase below market-supported comparable buildings.
Overall, this has been a great experience and transition for our family. The newly acquired asset has been performing extremely well in terms of rental income, tenant base and low levels of required maintenance. We see this as having been a large upgrade in asset value and expect the appreciation on this new property to well exceed that of the previously owned duplex.
I resourced five different, highly qualified commercial real estate offices which specialize only in the sale of commercial apartment buildings. I had meetings with all agents and they saw all common areas in the buildings, plus a couple of apartment units.
Within a week I was provided with packets which included info on how to list the building and what price I should list it at...After reviewing all packets and talking to all agents, I came to the conclusion to hire Dan Swanson to represent our family in the sale of a (1926) 37-unit apartment located in the heart of the U-District.
Dan Swanson did all his work in a fast and a professional manner. He got a lot of offers on the building and always provided me info either by phone, fax, mail, e-mail or all of the above in a timely manner. Dan has a great personality and is easy to communicate with. Best of all he listens to all of your needs and then delivers. I will come to the conclusion that yes we sold the building at a good, fair price and yes, not only did we sell the building, we also leased a parking lot next to the apartment to the buyer in which Dan went over and beyond to help us with the lease.
I would like to express my sincere appreciation to you and your staff. You patiently listened to my investment objectives and 1031 exchange time constraints surmising exactly which multifamily opportunity would satisfy them. With a finite inventory of multifamily properties available in the specific region I wished to invest, I resigned myself to accept that compromises needed to be made. After your encouragement to persevere, you located the perfect investment property for us, a true trophy property without compromise, and all of this was accomplished within the time constraints of a 1031 exchange, an end of year closing deadline, and limited business days during the Thanksgiving and Christmas holidays.
Dan Swanson and his staff have wonderful communication skills and get all the right people working in the right directions. He and his staff were always accessible, kept me informed, and didn't leave their post until the mission was accomplished. I am also appreciative for the time they took working with our attorney.
I will certainly seek out Dan's representation in any future real estate transactions and will not hesitate to recommend him to anyone looking for a very competent and experienced agent.
Sitting in the meeting yesterday, I again realized why Mary and I choose to work with you. You did a great job of listening and truly understanding where we have been, where we want to go, and our perspective on comfort level. Simply amazing...
Thank you for sharing your time and talents with us. You really shined yesterday. Respect, trust, professionalism. You have the total package in a humble wrapping.
Nicely handled with the case. It is a good result for all. I hope you don't work that hard in all cases. The team of folks really did a great job in all respects.
Daniel Swanson sold our apartment building in the University of Washington area in October 2013. Our family has been active in real estate in Seattle, and our brother recommended him to us, impressed by years of casual contact with him about real estate buying and selling prospects.
From our first meeting, we felt that Dan had the knowledge of the neighborhood, professionalism, and personal qualities that were important to us in achieving the sale of our building. He immediately gained our confidence with his broad and lengthy experience, easy going personality, honesty, and integrity, and continued to help resolve problems and make decisions with our interest at heart.
Working with Dan was a pleasure, and his sincere effort to get the job done culminated with our desired selling price and more. Please feel free to call us at 206.979.8225 as we highly recommend him.
Being busy and detail-oriented professionals, we found it a pleasure to work with Dan. He is trustworthy and straightforward. But be warned! don't be fooled by his calmness and young looks, he is an old skilled master in the art of investing in Real Estate and has a deep network established from long experience.
Dan was with us every step of the way, as we entered into a number of negotiations and found us a unique fit. The location was perfect. He is all-around resourceful and strong to the finish. We highly recommend Dan and would not hesitate to work with him again.
If it were my building, the broker that I would use is Dan Swanson… He has been the broker on a ton of apartment buildings in Seattle, both on the listing and selling ends of the deals. Dan is also an apartment building owner, so he will come at it from that perspective as well. Most brokers make their money when a sales transaction goes through, but Dan's advice may not be to sell at this point. He is someone that I would trust to give the best advice regardless of how it affected his fee structure at this point in time.
I'm writing this reference on behalf of Dan Swanson of Kidder Mathews in regards to the outstanding and professional service he provided. I hired Dan and his team to represent me in the sale of my multifamily property in Monroe, WA – a 29-unit complex that was operated as a low income HUD property. There were many challenges and governmental departments to navigate in order to successfully sell this building. The team's negotiation, marketing, and sales skills were by far the best I have seen. Dan always kept my best interest front and center – true integrity.
From the beginning Dan positioned the property to receive the highest price the market would bear. His team's dynamic marketing tools and their local and national exposure secured multiple buyers in less than 5 days on the market. Dan evaluated all the offers not on price alone, but on many other factors that only a seasoned, experienced broker could know. I selected a buyer who offered full price, and who was experienced, patient, and understood the challenges ahead. We couldn't have hoped for a better buyer.
Dan was present for the inspection, built an appraisal package and tour of the property for the appraiser, and worked with the lenders. He was present for all viewings of the property, and was always available to overcome any objections, to answer questions, and to stay in control of the process.
Dan worked together with Coast property management services, Alpine Services who managed the HUD contracts, the low income housing authority, the buyer, and the lender. There were many conference calls to attend, letters to be written, documents to be notarized, postings to the property to be made, and the list goes on. Dan was organized and dedicated to staying on top of timelines, which was instrumental to a quick and streamlined approval by HUD to sell the property. Dan managed the process and pulled an entire team together to work together towards the same goal.
I highly recommend Dan to anyone seeking to sell their property with a broker who will act with integrity, and who will promise to work hard to achieve the best results for his client.
Feel free to call me any time with questions or for a personal testimonial.
If you are looking for an experienced real estate broker to list your multifamily property and you have found Dan, stop looking – you've already found the best.
We hired Dan Swanson to represent us in the sale of our 17-unit apartment building. From the beginning, we knew we were in good hands. He met with us on-site, walked each unit, made recommendations to help position the property to achieve the highest price, and protected the confidentiality of our desire to sell from the tenants. He played an active, hands-on role with lenders, appraisers, and buyer tours. His team did a fabulous job and brought us offers right away through their dynamic and diverse marketing strategy utilizing both a local and a national presence. We had active communication at all times, and Dan and his team negotiated through the offers and made sure we were in contract with the right buyer to meet our objectives! Dan operated as a professional with the highest integrity and always put our interest first.
We would highly recommend anyone desiring to sell their apartment building to hire Dan.
Dan is the BEST commercial broker in Seattle. No ego, good information, hard working, and honest, solid results.