Prior to the pandemic, the typical U.S. supply chain involved product distribution from ports to break-bulk facilities where large quantities were broken down into smaller parcels for transport to fulfillment centers in regional locations. Items were then stored and shipped directly to retail stores and consumers from these regional fulfillment centers. The pandemic's nationwide 2020 lockdown caused seismic changes to how we lived, worked, played, traveled, and — consequently — how we shopped. While consumers shopped online before 2020, the pandemic restrictions unleashed an e-commerce boom that drove online sales volume up over 53% between 2019 and 2021.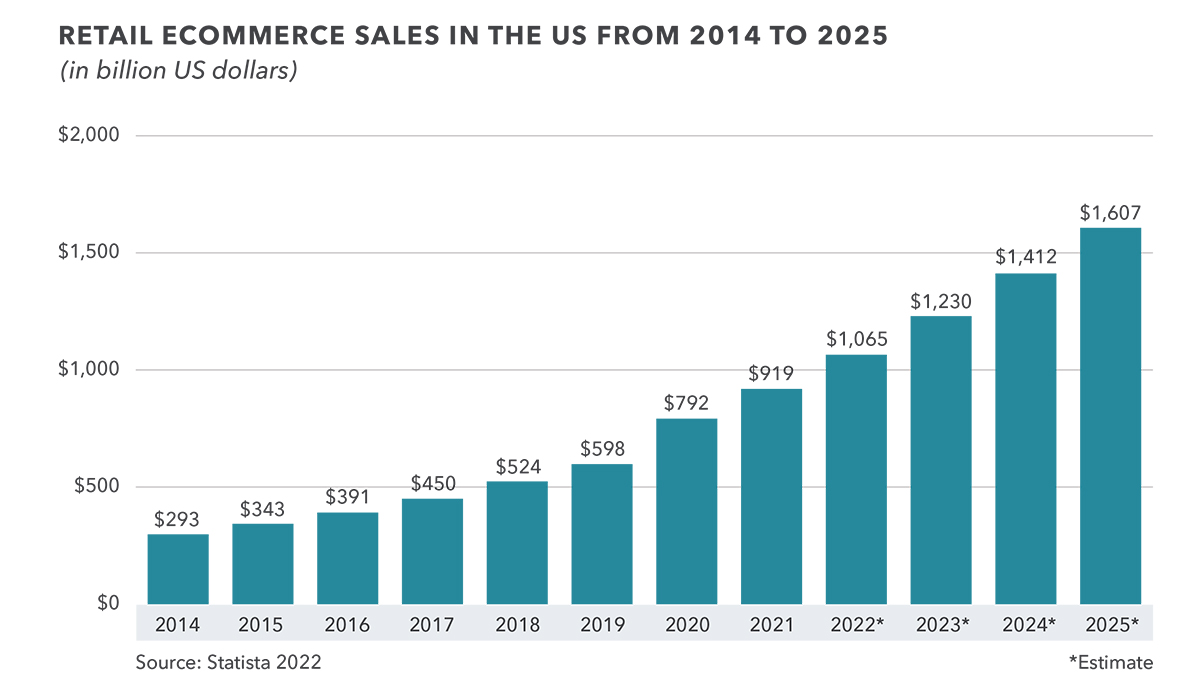 One major reason for the rapid growth of the e-commerce industry is the availability of faster delivery times. Innovative two-day delivery fueled demand for even faster delivery, leading to next-day delivery and, eventually, same-day delivery. Driven by demand for faster delivery, investments increased in last mile and micro-fulfillment centers (also called micro-warehouses) that bring products closer to the consumer. The incorporation of last mile delivery into delivery logistics is key to consumer satisfaction.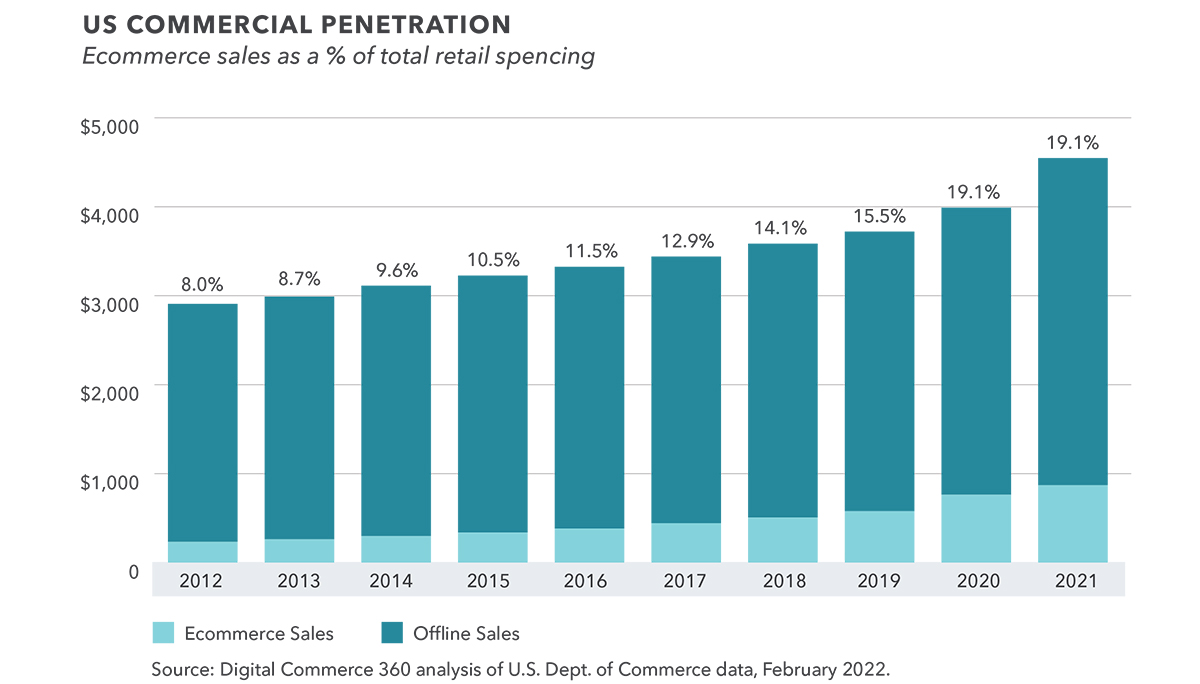 The once central or regional warehouse that shipped products to both retail outlets and end-user consumers is now joined by a network of fulfillment and micro-fulfillment centers focused on localized, direct-to-customer service. These last mile fulfillment centers usually cater only to the area they are in and are often stocked with standard items most often purchased in that area. They are more often than not located in densely populated urban areas, allowing for reduced costs and increased number of deliveries per day. Last mile fulfillment centers are normally no larger than 10,000 square feet and are highly automated, running on a very small staff. Due to their smaller capacity, they can only carry a limited inventory and need regular restocking. These facilities are configured for having products ready to pick, pack, and ship as soon as orders are received.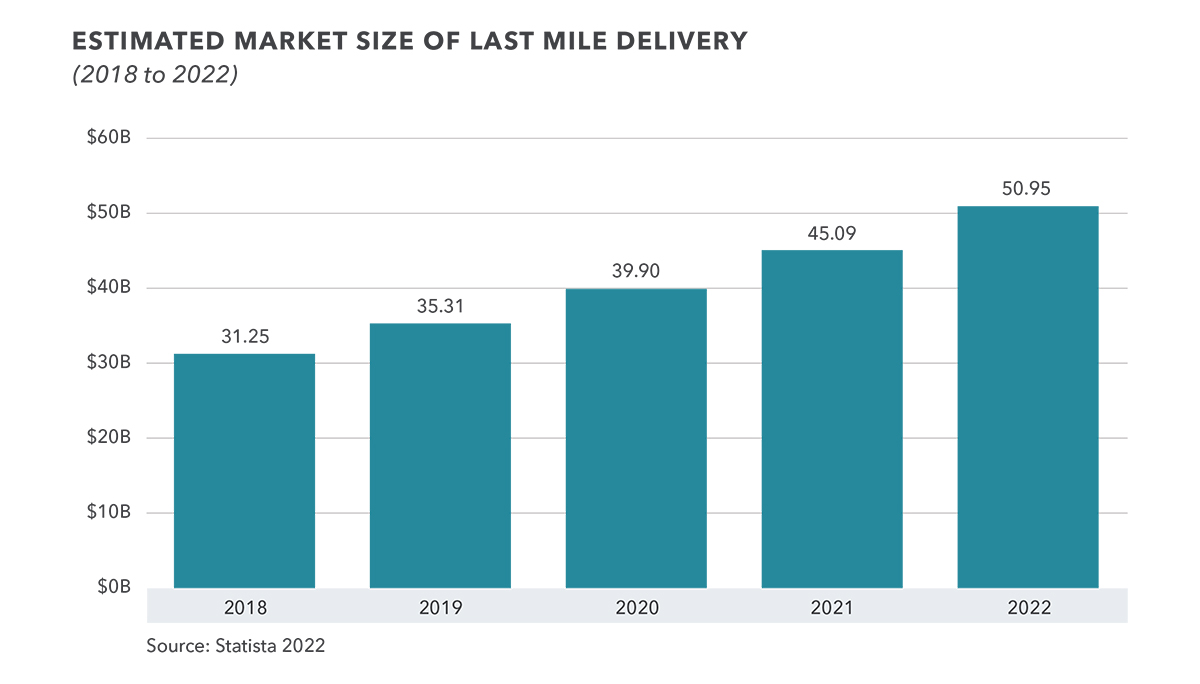 The value of last mile facilities has not been lost on investors and end-users. As noted by industrial specialist and Kidder Mathews Executive Vice President Luke Staubitz, SIOR, "The proliferation of last mile and micro warehousing facilities since the pandemic has been the single biggest contributor driving (industrial) vacancy to historic lows." And the numbers bear him out as second quarter average industrial vacancy in Southern California came in at 1.7%, with many submarkets registering sub-1% rates.1
Rents for these facilities can run 50% above rates at distribution facilities in traditional locations.2 In fact, last mile facilities are emerging as the most desirable asset sub-class for industrial investors. A recent WMRE industrial market study showed that the majority of industrial investors surveyed (52.1%) indicated, for the first time, an investment preference for last mile facilities over warehouses located in traditional locations (48.4%).3 The last mile facility has become such an integral part of the e-commerce supply chain that its market size has jumped over 63% in the last five years to $50.95 billion projected for this year.  Accenture recently predicted that by 2023, between 50% and 70% of all e-commerce purchases will be delivered from local inventory.4
Last-mile logistics has become an essential element of our economy and a critical component in the consumer supply chain. Shopping online has become the "new normal" and is expected to grow even faster as the transformation to last mile logistics matures. The value proposition of these fulfillment centers is clear: Last mile fulfillment centers are smaller, more cost-effective, and offer the delivery times demanded by consumers that their big-box warehouse counterparts cannot. Investor demand for e-commerce distribution facilities, especially for core, urban infill facilities with quality income, has never been stronger.
Contact
GARY BARAGONA
Director of Research
415.229.8925
gary.baragona@kidder.com
Written by John Fioramonti
Senior Business Writer
Kidder Mathews Research
Sources
1 Kidder Mathews Research Services
2 https://www.wealthmanagement.com/industrial/investors-end-users-compete-last-mile-warehouses-rents-skyrocket
3 https://www.wealthmanagement.com/industrial-market-study/industrial-sector-s-scorching-run-continues
4 Postal Organizations | Reinventing the Last Mile | Accenture
Stay in the know and subscribe to our monthly West Coast Market Trends report and our quarterly market research.