The semiconductor industry was boosted by last year's pandemic lockdown orders as changing consumer habits — driven by the rise in remote work, distance learning, gaming, entertainment, and internet shopping — significantly increased demand for consumer electronic devices to the point that demand for semiconductors far outpaced production. After a 12.1% decline in global semiconductor revenues in 2019 due to a glut of DRAM memory, robust consumer demand last year pushed global revenues up 6.5% to $439 billion.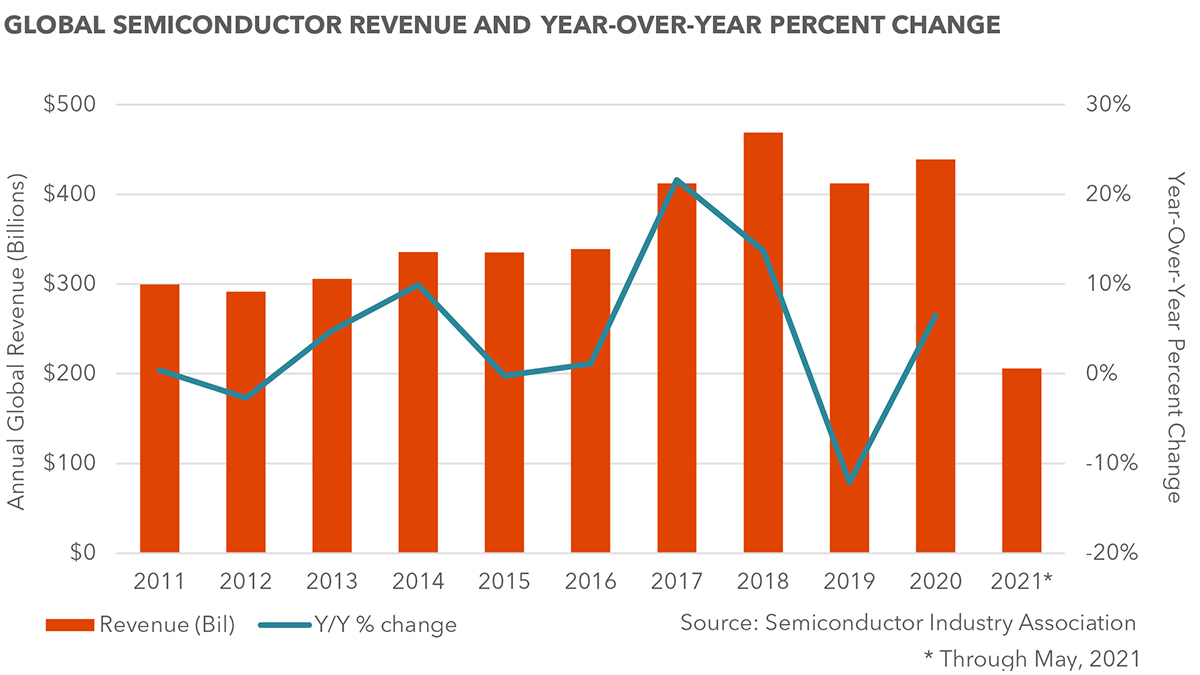 However, the increase of nearly 26 billion semiconductors shipped last year was of little solace to the automotive industry. At the beginning of the lockdowns, the precipitous fall of vehicle sales and manufacturing plant closures panicked automakers into scaling back production and reducing/canceling orders for parts, including huge numbers of computer chips. In response, semiconductor fabricators pivoted production lines to meet the surging demand for chips used in consumer electronic devices like laptops, tablets, and smartphones. Then auto sales unexpectedly bounced back at the end of 2020, catching the industry by surprise. At that point, there were simply not enough chips available, forcing carmakers to halt production again. The shortage continued this year with many expecting it to continue through at least the end of 2021, leading to production cutbacks of over one million vehicles and $110 billion in lost revenue. At $39.5 billion, the auto industry accounts for less than 9% of global chip demand by revenue, making the industry a low priority among the global fabricators.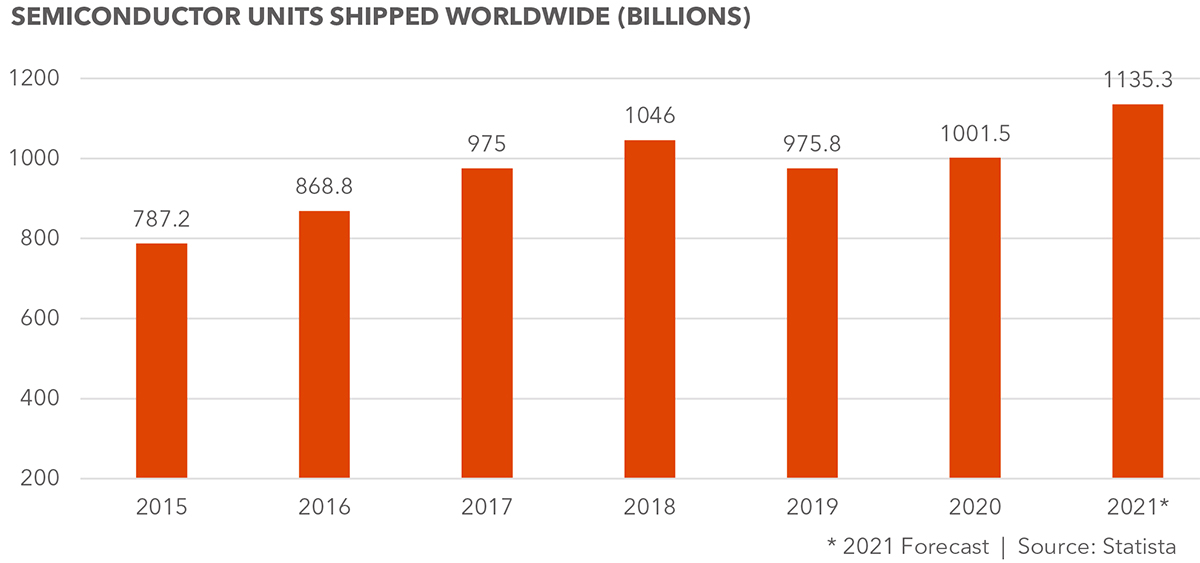 The industry growth in 2020 was not enough to narrow the imbalance between demand and supply. Demand for semiconductors continues to surge far beyond the global capacity for supply as digitization expands into every facet of daily life. Many of the world's largest fabricators like Intel and the Taiwan Semiconductor Manufacturing Company (TSMC) are expanding capacity with new fabrication facilities to satisfy that demand. However, abating the current chip shortage is going to take "a couple of years," according to Intel CEO Pat Gelsinger. Until then, memory and semiconductor prices will continue to rise, driving the prices of everything they are used in higher.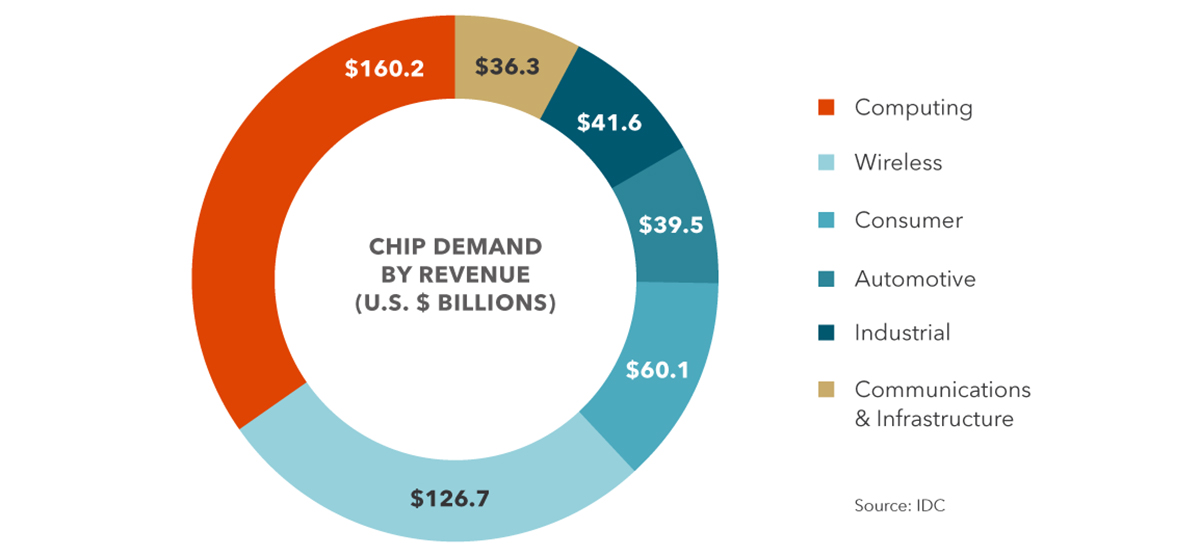 Contact
GARY BARAGONA
Director of Research
415.229.8925
gary.baragona@kidder.com
Written by John Fioramonti
Senior Business Writer
Kidder Mathews Research