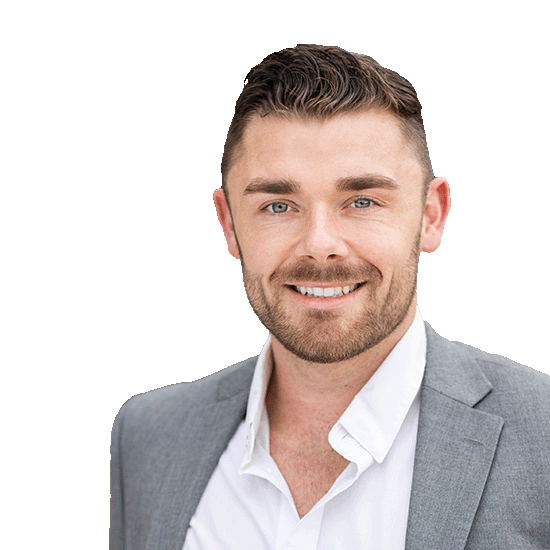 San Fernando Valley, CA
Bentley McKean,
CCIM
Vice President
About
Bentley McKean specializes in the acquisition and disposition of industrial property and commercial development sites throughout Southern California and helps clients buy investment properties nationwide. Bentley enjoys building relationships and helping his clients navigate large and often complex problems to plan and achieve their immediate, long term, and generational real estate goals.
Bentley joined Kidder Mathews in 2022 as a vice president, but started his career at Marcus & Millichap in 2018, where he was awarded M&M's Rising Star Award (2020) and Emerging Core Award (2021). At the age of 24, Bentley became one of the youngest to have ever earned the "Certified Commercial Investment Member" (CCIM) designation, displaying his early exuberance for real estate investing. Bentley enjoys his work and is always looking for innovative knowledge, tools, and tactics to help improve himself as a real estate professional.
Bentley went to Ventura College for 18 months to get his AA in economics before deciding to take charge of his own education and explore his broad ranging interests in subjects such as: business, finance, technology, and entrepreneurship to name a few. Aside from his passion for real estate, Bentley enjoys laughing, traveling, reading, being outside, and expanding his network by meeting new people.
Member, Certified Commercial Investment (CCIM)
AIR Commercial Real Estate Association (AIR)
National Association of Realtors (NAR)
Commercial Real Estate Development Association (NAIOP)
1579-1585 Los Angeles Ave
I'm writing to express my profound thanks to Bentley and his team. I am new to the commercial reaI estate market and Bentley worked tirelessly on my behalf. From the start he instilled his knowledge and made me feel comfortable entering a new investment space. Having some experience in the residential market, and past experiences with brokers more interested in closing a deal vs. closing the right deal, I was skeptical at first. However, Bentley has a long term outlook and looking to grow a partnership. Ultimately we walked away from the first few deals thanks in large part to Bentley's due diligence. I'm convinced a less savvy broker would have missed some of the nuances and shortfalls of those prior deals. In the end we secured a property that checked all the boxes and set us up for future opportunity and growth.
I hold Bentley and his team in high regard for their professionalism, diligence, and real estate expertise. They worked tirelessly to help me find my 1031 exchange up leg property, conducting thorough investigations of five potential opportunities across three different markets. Additionally, they took the time to explain their detailed market research, financial underwriting, and the pros and cons of each investment.
I would highly recommend them to anyone seeking assistance in commercial real estate.
Bentley was and continues to be an incredible real estate advisor for me. He presented me a creative, and well thought out solution that allows me to: relocate my business, get maximum pricing for my old property, and make more money via 1031 exchange with the excess sale proceeds. He worked relentlessly with local city governments to find me the perfect business property, negotiated a great deal, and executed on a smooth closing process. I look forward to doing more business with Bentley and his team.
I had a great experience working with Bentley on the acquisition of a multi-tenant industrial property that will serve as a new home to my business, as well as a strategic investment property. He was reliable, professional, knowledgeable, and an all-around pleasure to work with.
As a long-time real estate investor, I have dealt with a number of different real estate professionals and Bentley is right up there with the best. His market knowledge, resourcefulness, and attentiveness made me very comfortable with the transaction. I look forward to working with Bentley and his team again and would highly recommend them.
Bentley helped me realize and execute on a more profitable investment strategy that also helped me reduce the management headache from my old multi-tenant industrial building. He and his team were on it 100% of the time. From the initial strategy regarding the property we sold, to selling that property for an amazing price, to closing on a great 1031 exchange up-leg property, Bentley did not miss a single beat.
Bentley did an incredible job in helping me sell my multi-tenant industrial portfolio in Burbank. It was a long and complex transaction with environmental issues, and he was there to help every step of the way. I am very glad that I went with an industrial real estate specialist with knowledge and experience in this arena.
Bentley specializes in the acquisition and disposition of industrial property, investment property, and development sites throughout Southern and Central California.