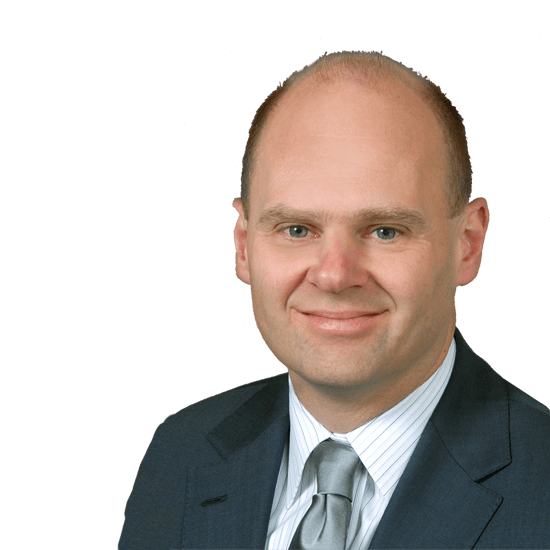 Seattle, WA
Rod Keefe
Senior Vice President | Shareholder
About
Rod Keefe has been involved in commercial real estate brokerage since 1990. In 1991 Rod joined Kidder Mathews in Seattle as an office leasing specialist. Since then he has expanded his work to include assisting clients in the acquisition or disposition of commercial properties in the downtown Seattle area. Rod is a partner in the company and a long-time top producer at Kidder Mathews having completed office leases totaling more than 3 million sq ft during his career.

Education
Rod received his Bachelor of Arts degree from Middlebury College in Vermont.
182,387 sq ft
US Bank Centre lease renegotiation
US Bank
93,244 sq ft
Rainier Tower lease renewal/expansion
Milliman, Inc.
82,740 sq ft
Exchange Building lease
Nuance Communications
50,286 sq ft
Airport Office Center lease
Avolo.com
50,242 sq ft
Queen Anne Plaza lease renewal/expansion
Zenith Administrators
45,568 sq ft
First Avenue S. Building lease
Nuance Communications, Inc.
27,818 sq ft
Union Station sublease
FCB Worldwide & Weber
27,309 sq ft
Star Building sublet
Imperium Renewables
27,192 sq ft
Waterfront Place lease
Blink UX
23,125 sq ft
World Trade Center North sublease
MusicNet
21,875 sq ft
Alaska Trade Building lease
The Nature Conservancy
21,003 sq ft
SeaTac Office Center lease
The Port of Seattle
20,000 sq ft
Westlake Building lease
Mercent
18,348 sq ft
Millennium Tower lease
Milliman Care Guidelines
15,522 sq ft
Sweeney Conrad Building lease
Root Metrics
15,050 sq ft
818 Stewart Building lease
Weber Shandwick
13,784 sq ft
Elliott Building sublet
Run Studios
13,625 sq ft
300 E. Pine Building
Groff Murphy
13,532 sq ft
Redstone Corporate Center I lease
DeVry University
10,235 sq ft
One Triton lease
Farmers Insurance
9,900 sq ft
2134 3rd Avenue Building lease renewal
The Mexican Consulate
8,055 sq ft
Joshua Green Building lease
Draft FCB
27,000 sq ft
Sherman Clay Building sale
local investment group
25,000 sq ft
509 Fairview Building acquisition
Walsh Construction
20,000 sq ft
20 West Galer Building acquisition
Car Toys, Inc.
Assisted
2033 23rd Avenue S. Building acquisition
Paine Property, LLC
4,000 sq ft
85th Street Building acquisition
Encore Media
Assisted
East-West Investment Company, Inc.
Canyon Realty Center, Queen Anne Plaza, and South Hill Park sale
Assisted
Teralani Enterprises, LLC
RKO Building acquisition, the 300 E. Pike Street Building, the 1925 Third Avenue Building, the sale of 2217 Third Avenue, the sale of a 50% interest in 1925 Third Avenue, and a 100% sale of 1925 Third Avenue
20,000 sq ft
Pine Building acquisition
Assisted Legacy Commercial
Represented
1513 Third Avenue
JBT Third LLC
Assisted
3600 15th Avenue West office building acquisition
S3KM LLC
11,400 sq ft
NE Blakely Building acquisition
Element Investments LLC
A. H. Belo Corporation
The Bank of New York
The Bank of Tokyo-Mitsubishi UFJ
Blink UX
Building Changes
Caliber Home Loans
Corbis Corporation
DeVry University
Draft FCB
East-West Investment Company, Inc.
Encore Media
Farmers Insurance
Fierce, Inc.
Foster Pepper, PLLC
Freehold Group
Garrison Investment Group
HSBC
Information Builders, Inc.
Interpublic Co.'s
King County
MediaNet
Mekanism
Mexican Consulate
Milliman, Inc.
Netreflector, Inc.
Nike, Inc.
Nitze-Stagen Co.
Nuance Communications, Inc.
Pacific Life
Pugh Capital
Root Metrics
Seattle Metropolitan Credit Union
SKB
Surplus Line Association of Washington
Teralani Enterprises, LLC
TriMet Development
US Bank
Washington State Medical Association
Weber Shandwick