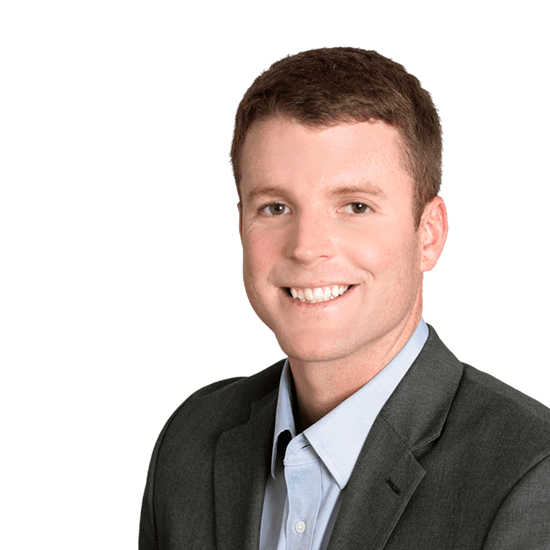 San Francisco, CA
Evan Housel
Senior Vice President
About
As a licensed broker with five years experience in the industry, Evan has worked unwaveringly to establish himself as a top producing, client focused broker in the San Francisco market. His multi-faceted approach representing both tenants and landlords affords him creative insight into assembling complex lease transactions and investment sales.
As a tenant advisor, Evan has guided multiple, household name technology companies from the early stages through multiple rounds of growth requiring significant strategic expansions, headcount planning, space planning and sublease dispositions while mitigating exposure to unforeseen facilities costs. With multiple case studies to demonstrate his expertise, it becomes evident why clients of Evan remain loyal to him as integral advisor in the San Francisco market.
On the landlord side, Evan has developed a name as the go to advisor for creative office and flex space work environments. With the demand for creative work environments at an all time high, Evan has guided numerous landlords through alterations as simple as light renovations to full-scale redevelopments, allowing landlords to create some of the most unique, creative work environments in San Francisco while maximizing their returns by catering to the tastes of a very discerning market. His advisory role as a Landlord representative affords his loyal landlord clients the ability to capitalize on their assets and ensure long-term profitability through sound guidance supported by multiple, verifiable case studies.
In summary Evan's multi-faceted approach to brokerage gives his clients a unique advantage to understanding the multiple factors that go into a successful transaction through his experience on both sides of the negotiation table. Evan is always happy to take the time to provide case studies, site visits and client references to potential future clients.

Education
Evan graduated with Honors from the University of California, Santa Cruz in 2009, with a Bachelor of Arts degree in American History.
Notable Tenant Representation Transactions
50,000 sq ft
FiveStars
30,000 sq ft
BigCommerce
25,000 sq ft
HackReactor
18,000 sq ft
Ken Lindsteadt Architects
17,000 sq ft
Apportable
13,000 sq ft
Radius
12,000 sq ft
Emerge Digital
10,000 sq ft
MonkeyFun
10,000 sq ft
Tapingo
8,000 sq ft
Benz Communications
8,000 sq ft
GuideBook
8,000 sq ft
Nicole Hollis Design
8,000 sq ft
Rosetta Stone
7,000 sq ft
DarbySmart
7,000 sq ft
Rinse.com
Notable Landlord/Sublease/Sale Representation Transactions
60,000 sq ft
1061 Market Street
30,000 sq ft
351 Ninth Street
28,500 sq ft
1067 Market Street
18,000 sq ft
333 Twelfth Street
11,000 sq ft
944 Folsom Street
11,000 sq ft
1325 Howard Street
10,000 sq ft
2501 Bryant Street
10,000 sq ft
1245 Folsom Street
8,000 sq ft
49 Powell Street
7,700 sq ft
660 Market Street
7,500 sq ft
500 Third Street
7,000 sq ft
443 Tehama Street
5,000 sq ft
454 Natoma Street
7,000 sq ft
443 Tehama Street
5,000 sq ft
939 Harrison Street