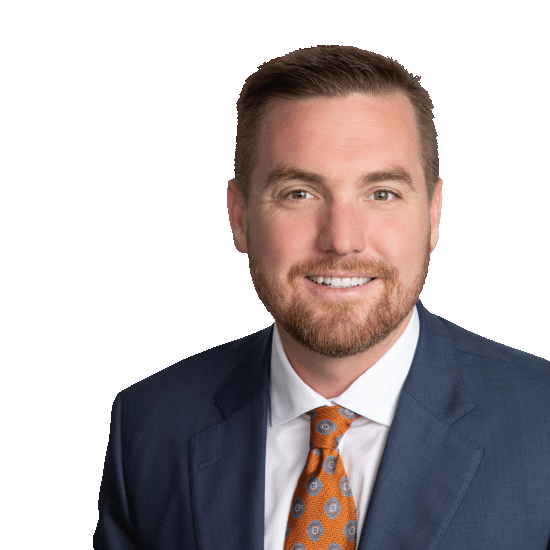 San Diego, CA
Jay Dick
Associate Vice President | Debt & Equity Finance
About
Jay Dick is a 10-year veteran of the commercial real estate finance industry. After graduating college in 2010, he worked as an associate at Coseo Properties Inc., assisting in the acquisition, renovation, and sale of distressed single-family homes. He joined his father, Jamie Dick, in 2012 at Newmark Realty Capital (now Gantry) and has focused on the placement of commercial mortgages for all commercial asset classes. Together with his father, he has helped place approximately $650
million in debt for his clients.
Jay enjoys spending time his free time at live music events, and is an avid cyclist.
Education
BACHELOR OF ARTS, University of Colorado
Select Representative Transactions
$135M
PINNACLE ON THE PARK APT TAKE OUT PERMANENT SAN DIEGO, CA
$83M
FBI HAWAII CONSTRUCTION/PERMANENT HONOLULU, HI
$76.9M
SCRIPPS MONARCH CONDOS ACQUISITION CONVERSION SAN DIEGO, CA
$43.5M
MERIDIAN PLAZA OFFICE CONSTRUCTION SACRAMENTO, CA
$26.6M
CARLSBAD HILTON HOTEL REFINANCE CARLSBAD, CA
$23.1M
CHANDLER OFFICE PARK OFFICE CONSTRUCTION PHOENIX, AZ
$23.1M
ALLRED CORPORATE CENTER OFFICE REFINANCE LAKE FOREST, CA
$20.3M
FIGHTERTOWN APTS APARTMENT ACQUISITION SAN DIEGO, CA
$19.8M
SAN MIGUEL RANCH RETAIL ACQUISITION CHULA VISTA, CA
$17.6M
COSMOPOLITAN LAND ACQUISITION SAN DIEGO, CA
$17.1M
MARTIN FURNITURE INDUSTRIAL REFINANCE SAN DIEGO, CA
$16.5M
RANCHO BERNARDO PLAZA RETAIL REFINANCE SAN DIEGO, CA
$14.0M
TEMPE SQUARE RETAIL ACQUISITION TEMPE, AZ
$14.0M
VERIZON WIRELESS OFFICE ACQUISITION PHOENIX, AZ
$13.8M
KYRENE VILLAGE RETAIL REFINANCE CHANDLER, AZ