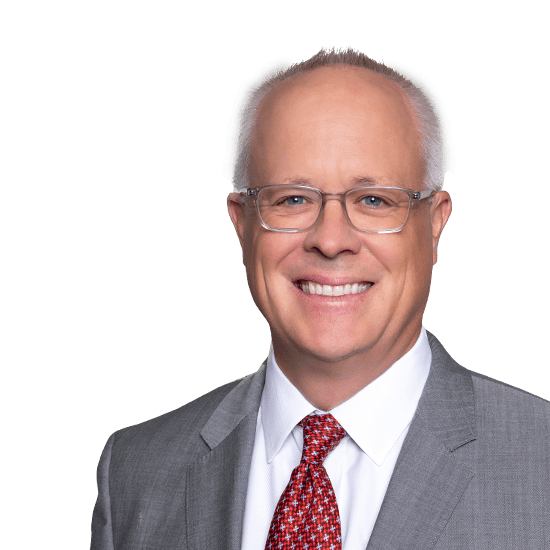 Phoenix, AZ
Rick Danis
Senior Vice President
About
Rick joined Kidder Mathews in 2021 as a senior vice president and capital markets specialist focusing exclusively on the sale of industrial/commercial investment property.
Prior to joining the firm, he worked at Cushman & Wakefield for 20 years where he earned multiple accolades for his performance, including top producer awards on both regional and national bases. Rick was elected to, and served on the board of directors at Cassidy Turley during its private-ownership period prior to the firm being rolled up into the global firm of Cushman & Wakefield. Before Cushman, Rick served as vice president of the multifamily brokerage firm Hendricks & Partners, now known as Berkadia. While with Hendricks, Rick acted in a brokerage capacity while helping expand the firm's footprint from two offices to over 20 throughout the nation. Rick started his career with CBRE, then known as CB Commercial upon graduating from Arizona State University. He worked for the firm from 1989 through 1996.
He is married with two adult children as well as four grandchildren and resides in Scottsdale, Arizona.
Education
BS in Finance, Arizona State University
±500
Investment sales, owner/user sales, leases, land sales
±16M
Total SF
±$1.2B
Total consideration
iStar Financial
JPMorgan Chase
Rockpoint Group
Sunbelt Holdings
Colony Capital
DCT Industrial (Prologis)
G.W. Williams Co.
Principal Financial Group
Silagi Development
Starboard Realty Partners
VJ Properties
WLA Investments
City of Phoenix
Orsett Properties
GE Capital
Koll
Lehman Brothers
Bank of Arizona
BOK Financial
Marquette Financial
National Bank of Kansas City
Nationwide Vision
Naumann Hobbs
Pacific Western Bank
Notable Sale Transactions
$22.5M
222,396 SF
Seventy5 Business Park
$16.4M
103,517 SF
North Hayden Commerce Center
$36.2M
590,136 SF
Avondale Commerce Center
$14.9M
222,335 SF
Roosevelt Business Park
$18.6M
180,480 SF
Go Daddy
$16.2M
177,173 SF
La Curvata
$31.2M
268,526 SF
Airport Business Center
$15.6M
101,932 SF
3930 E Watkins Road
$16.5M
157,713 SF
Canyon State Oil Portfolio
$8M
113,920 SF
FedEx