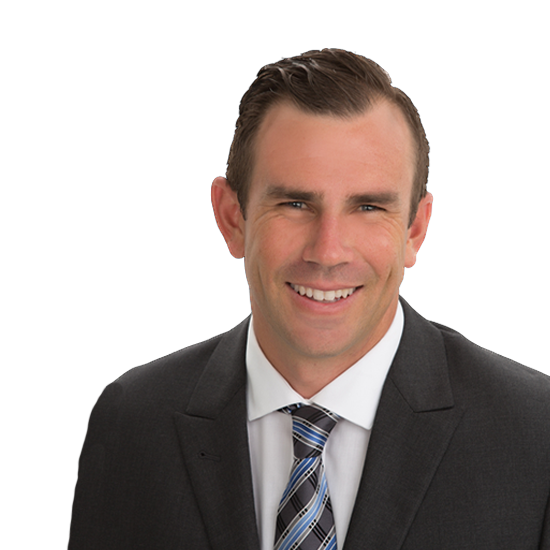 San Fernando Valley, CA
Jeffrey M. Crocker
First Vice President
About
Jeffrey Crocker specializes in brokerage and consulting services for investors and businesses operating in the industrial, flex, and R&D property sectors. Jeffrey's market focus is Ventura County and Northern LA, and as a Ventura County native, he brings extensive knowledge of the region.
Jeffrey's approach to real estate stems from his early career working with his family's real estate investment company and starting a boutique full-service real estate firm. Jeffrey's diverse experience coupled with his degree in Real Estate and Finance from SDSU allows him to find creative solutions to achieve his clients' goals. Jeffrey spent six years working in the San Diego Kidder Mathews office prior to relocating to Camarillo. Jeffrey has closed more than $100 million in sale and lease transactions.
Jeff values spending time with family and friends, and he is also an avid surfer.
Professional Affiliations
American Industrial Association
National Association of Industrial and Office Realtors (NAIOP)
San Diego State Real Estate Alumni
Toastmasters
Education
BACHELOR OF SCIENCE, San Diego State University, Business Administration, Real Estate Emphasis, Cum Laude
Recent Notable Assignments
384,500 SF
Disposition of industrial & office condominiums
Seagate Corporate Center | 3508-3548 Seagate, Oceanside
90,000 SF
Tenant assignment leasing industrial building
2095 California Ave, Corona
23,500 SF
Investment sale assignment
23,500 SF flex/office multi-tenant building
20,000 SF
Buyer assignment purchasing 20,000 SF single-tenant leased investment
1221 Liberty Way, Vista
8,000 SF
Buyer assignment purchasing industrial building
1060 Joshua Way, Vista