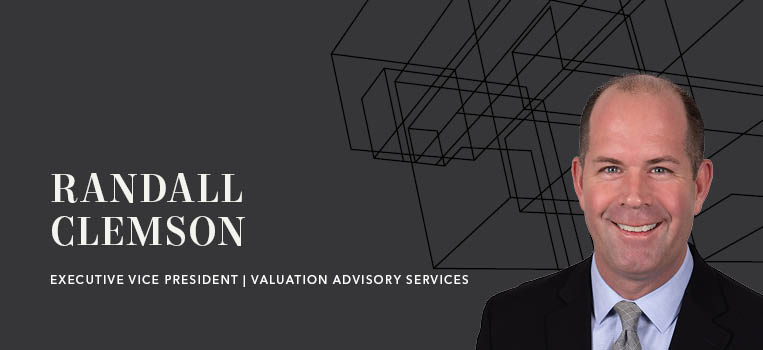 Randall is is the executive vice president of Kidder Mathews Valuation Advisory Services. Coming from a diverse appraisal background, Randall has experience with a wide range of property types, as well as being qualified to provide litigation support/expert witness testimony in court.
Appraisal Experience
Randall Clemson's appraisal experience involves a wide variety of property types including retail power centers, retail neighborhood/community centers, retail strip centers, retail pad buildings, multi-tenant office buildings, multi-tenant industrial projects, single tenant office and industrial buildings, limited and full service hotels, luxury resorts, medical office buildings, surgery centers, apartments, net lease investments and all types of land and land assemblages.
Court Experience
Randall also provides litigation support/expert witness testimony for various commercial real estate disputes, deficiency judgements, bankruptcies and eminent domain. He is qualified and has testified in the US Federal Bankruptcy Court and the Arizona superior Court.
Licenses
Arizona General Real Estate Appraiser, No. 31665
View Profile