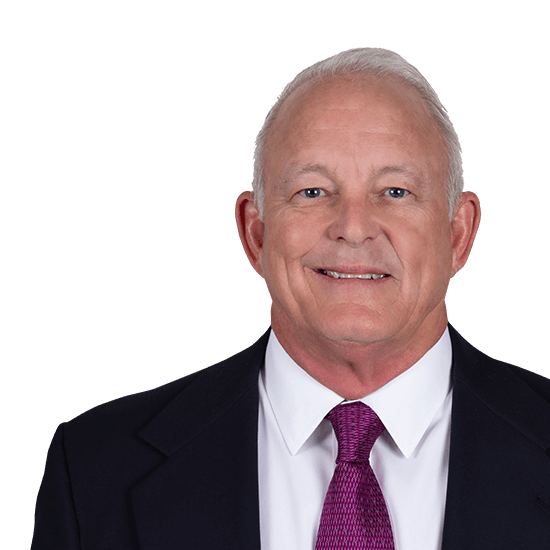 Phoenix, AZ
Cliff Johnston
Senior Vice President
About
Recognized as one of Arizona's leading "landlord rep" brokers, specializing in all classes of retail properties, Cliff brings nearly 36 years of experience and market knowledge to Kidder Mathews. Advising property owners on current retail market conditions and trends as related to property dispositions and leasing strategies are his expertise.
Cliff Johnston comes to Kidder Mathews from Cushman & Wakefield, formerly Cassidy Turley/BRE Commercial, where he served as managing director for 11 years. Prior to that, he spent 25 years beginning at CBRE, then Grubb & Ellis/BRE Commercial, specializing in the sale and agency leasing of all retail property types.
Understanding that each client's needs are unique and each individual retail property is equally unique, Cliff has navigated retail assignments from the simple lease up of neighborhood shopping centers to the complete redevelopment and/or repositioning of regional malls and power centers, a skill that comes with decades of proven experience.
Affiliations & Memberships
Member, International Council of Shopping Centers (ICSC)
Education
BS in Business Administration, Arizona State University
133,000 SF
Home Depot
210,000 SF
Walmart
90,000 SF
Amazing Jakes
40,198 SF
Sears
39,238 SF
EOs Fitness
30,000 SF
TJ Maxx
30,000 SF
Whole Foods
26,000 SF
Staples
22,000 SF
Total Wine
13,000 SF
Walgreens
12,800 SF
PetSmart
5,858 SF
QT
4,000 SF
KFC
4,000 SF
Popeyes
3,500 SF
Chevron
3,500 SF
McDonalds
3,000 SF
Raising Canes
Invesco
US Bank
Lennar Partners
Birtcher Property Services
Pacific Mutual Life Insurance
CIGNA Investments
RREEF Funds
Citibank
Security First Life Insurance
GECC (General Electric)
Vestar Development
ING Real Estate
Westcor Partners
Westwood Financial Corp.
CNA Enterprises
Ethan Christopher
Phillips Edison & Company
Sarofim Realty Advisors
Koll Real Estate Group